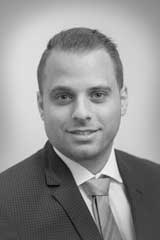 Mr. Sklar is an analyst at Terrapin Partners, LLC. Mr. Sklar joined the firm in 2016 to focus on research, special business projects, and financial analysis. Mr. Sklar completed CFA Level 1 in December 2015.
Prior to Terrapin Partners, Mr. Sklar was an associate at Trilogy Capital Group, LLC in Miami, where he was responsible for research and valuation of prospective private equity transactions.
Mr. Sklar received his MS in finance from The University of Miami School of Business Administration and his BA in finance from the University of Central Florida.
Contact: